William Gerstenmaier joins SpaceX, and that's a really big deal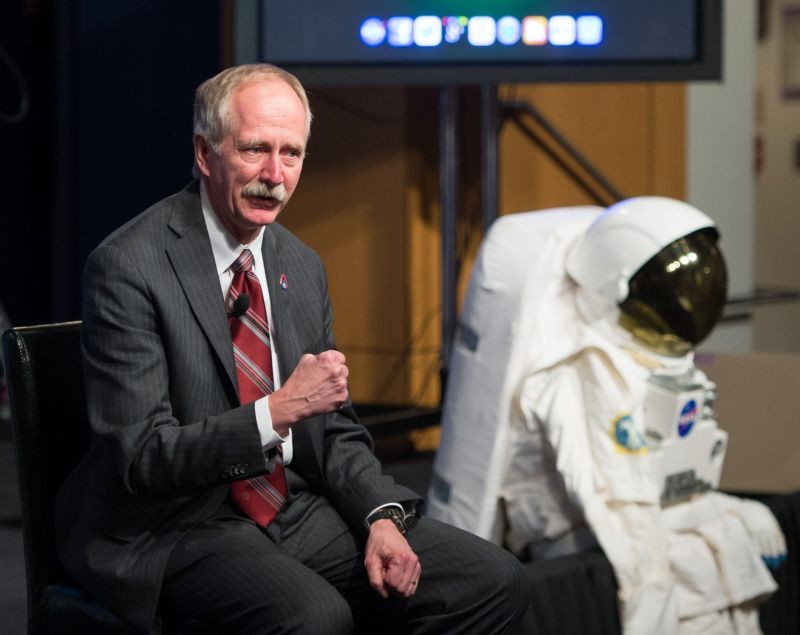 Enlarge / William
Gerstenmaier, associate administrator for Human Exploration and
Operations, speaks in 2013. (credit: NASA)
SpaceX has confirmed that NASA's former chief of human
spaceflight, William Gerstenmaier, has joined the company as a
consultant as it prepares to launch astronauts for the first
time.
This is a consequential hire for SpaceX—it is difficult to
overstate the influence Gerstenmaier has over human spaceflight
both in the United States and abroad. He led NASA's space shuttle,
International Space Station, commercial crew, and exploration
programs for more than a decade.
He immediately brings credibility to the company's safety
culture. Former Space Shuttle Program Manager Wayne Hale, who now
chairs the human spaceflight committee of NASA's Advisory Council,

told Ars last summer, "Bill was recognized by everybody as
being technically well-grounded and very astute. He was known to
listen carefully and to make his judgments based on good technical
reasons."
Source: FS – All – Science – News
William Gerstenmaier joins SpaceX, and that's a really big deal