US logs record 40K COVID-19 cases in a day as experts brace for rise in deaths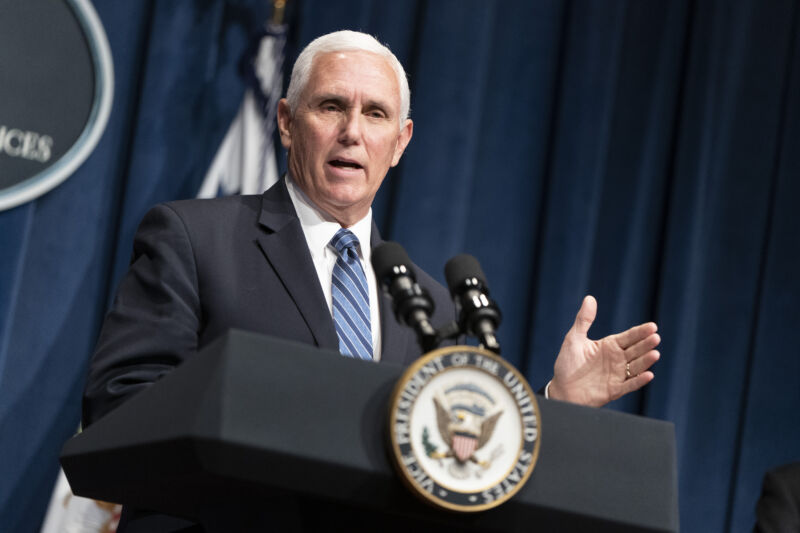 Enlarge / Vice President
Mike Pence speaks after leading a White House Coronavirus Task
Force briefing at the Department of Health and Human Services on
June 26, 2020 in Washington, DC. (credit:
GettyJoshua Roberts)
The US logged nearly 40,000 new cases of COVID-19 nationwide
Thursday—the highest daily total yet in the course of the
pandemic—and many states continue to see an alarming rise in the
spread of disease.

Cases have been increasing in 30 states, according to the New
York Times' COVID-19 tracking effort. On Friday,
11 states set their own records for the average number of new
cases reported in the past seven days, according to the Washington
Post.
Though the rising case counts can sometimes reflect a rise in
overall testing, many states are also seeing high and increasing
percentages of positive tests—that is, the fraction of test
results that come back positive, which is considered a more useful
metric for assessing if disease spread is actually increasing. If
states increase testing while the spread of COVID-19 stays the same
or declines, the fraction of tests coming back positive would
gradually decline.
Source: FS – All – Science – News
US logs record 40K COVID-19 cases in a day as experts brace
for rise in deaths