Trump administration pulls funding for drive-through COVID-19 testing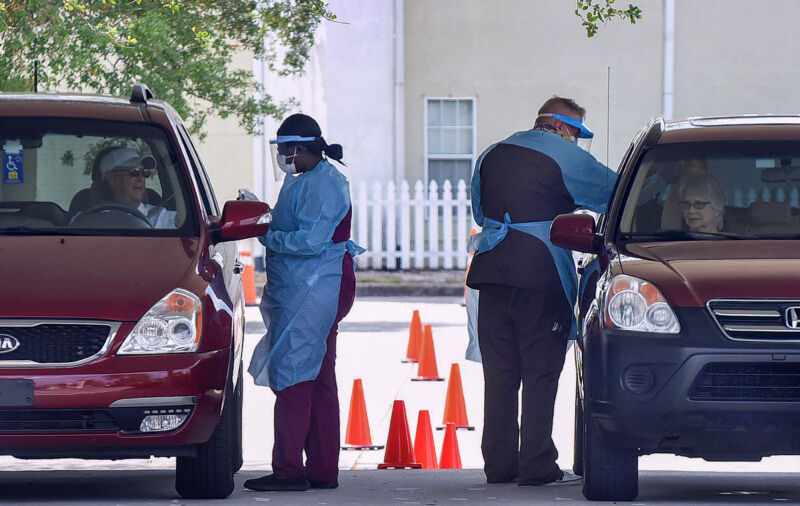 Enlarge / A drive-through
COVID-19 testing site operated by Omni Healthcare in Melbourne,
Fla. on April 8. (credit:
Paul HennessyEchoes WireBarcroft MediaGetty Images)
One of the biggest challenges hampering US institutional
response to the COVID-19 crisis is testing: when you can't identify
who has the disease, you can't tell who might transmit it, or where
they might do so. After critical months of delay, the US
finally ramped up testing, but now, just as experts
forecast many states are heading into the peak of this
emergency, the federal government is ending funding for some
successful testing programs.
The feds will stop covering the tab for most community testing
sites as of Friday (tomorrow), April 10,
NPR reports.
These popular drive-through sites have helped bolster other
testing efforts in counties, towns, and cities nationwide. NPR
spoke with officials in Pennsylvania's Montgomery County who said
their drive-through site has tested at least 250 individuals per
day since opening on March 21. By the time it closes Friday due to
lack of funding, officials said, more than 5,000 tests will have
been performed at that site.
Source: FS – All – Science – News
Trump administration pulls funding for drive-through COVID-19 testing