These bacteria may have survived 100-million-year isolation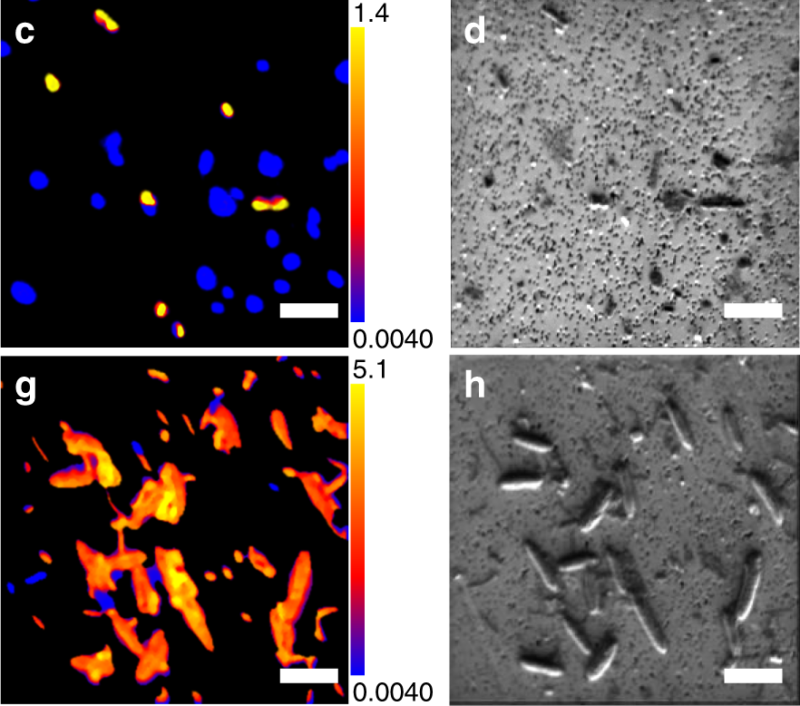 Enlarge / Bacteria from the
oldest sample (right) and accompanying isotope measurements (left).
The white scale bar is 5 microns—considerably less than the width
of a human hair. (credit: Morono et al./Nature
Communications)
You know those videos
where people open (or even eat?) military rations from World War
II? It's shocking to see just how well-preserved these
"foods" can be after all those decades. In a way, Yuki Morono
and his team of researchers at the Japan Agency for Marine-Earth
Science and Technology flipped that experience around by giving
modern food to some old organisms. But their case involved bringing
up ancient mud from the seafloor and adding some food to see if
anything was alive in there.
There were, in fact, bacteria in the mud, which likely doesn't
sound surprising. But given the environment and the age of this
stuff—100 million years—it's actually pretty remarkable.
In deep
Life deep below ground or below the seafloor isn't studied as
well as the readily accessible surface world. Sampling has shown
that seafloor mud in different parts of the ocean differ a lot in
terms of the types and abundance of microbial life that are
present. But in this case, the researchers sampled deep sediments
in the middle of the South Pacific, where there's extremely
little organic matter available for life to grow on.
Source: FS – All – Science – News
These bacteria may have survived 100-million-year
isolation