The numbers don't lie—NASA's move to commercial space has saved money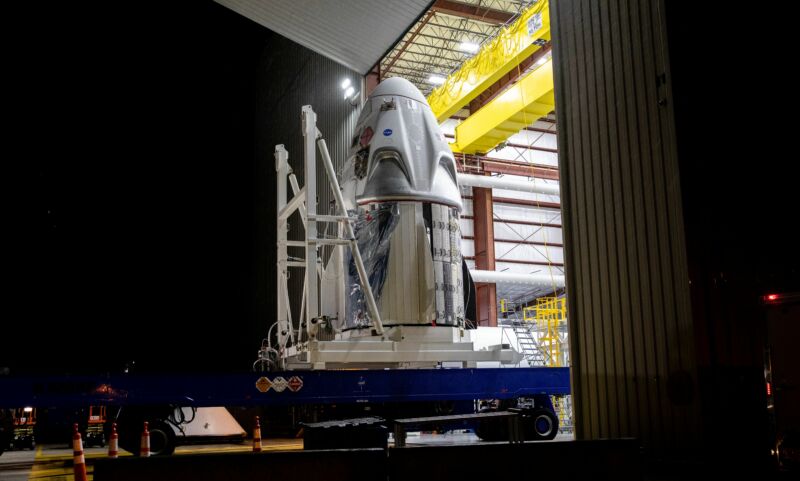 Enlarge / The SpaceX Crew
Dragon spacecraft arrives at Launch Complex 39A at NASA's Kennedy
Space Center in Florida. (credit: NASA)
When NASA astronauts Doug Hurley and Bob Behnken blast off
inside a Crew Dragon spacecraft
later this month, they will not only launch into space. They
will also inaugurate a potentially transformative era for the space
agency.
No private company has ever launched humans into orbit before.
Therefore the success of their mission, and others to come in the
near future, may go a long way toward determining whether the
promise of commercial spaceflight and lower cost access to space
becomes the new reality.
This moment has been a long time coming. Nearly 15 years ago,
NASA placed a small bet on the nascent commercial space industry
when it sought to diversify its fleet for delivering cargo to the
International Space Station. NASA had the space shuttle to ferry
supplies, of course, but that aging vehicle was not going to fly
forever. So the agency's administrator at the time, Mike Griffin,
committed $500 million in seed money for the development of new,
privately built spacecraft.
Source: FS – All – Science – News
The numbers don't lie—NASA's move to commercial space has
saved money