SpaceX returns to the pad tonight just four days after crew launch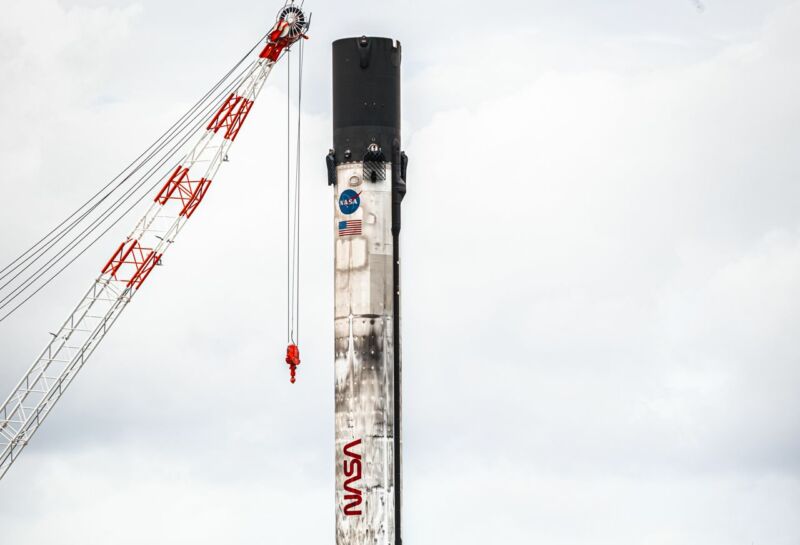 Enlarge / A view of the
Falcon 9 first stage that launched Demo-2, returning to port.
(credit: Trevor Mahlmann)
A mere four days after its
historic launch of NASA astronauts Doug Hurley and Bob Behnken
to the International Space Station, SpaceX is preparing for another
launch of its Falcon 9 rocket.
The company plans to make its eighth overall launch of Starlink
Internet satellites into low Earth orbit. The 60 satellites, each
weighing about 260kg, will be placed at an orbit a little above
200km, and they will then use onboard thrusters to raise their
altitude to 550km.
Launch from the company's Space Launch Complex 40 pad, at Cape
Canaveral Air Force Station, is due to occur at 9:25pm ET (01:25
UTC Wednesday).
Source: FS – All – Science – News
SpaceX returns to the pad tonight just four days after crew
launch