SpaceX nailed the launch but missed a landing on Monday [Updated]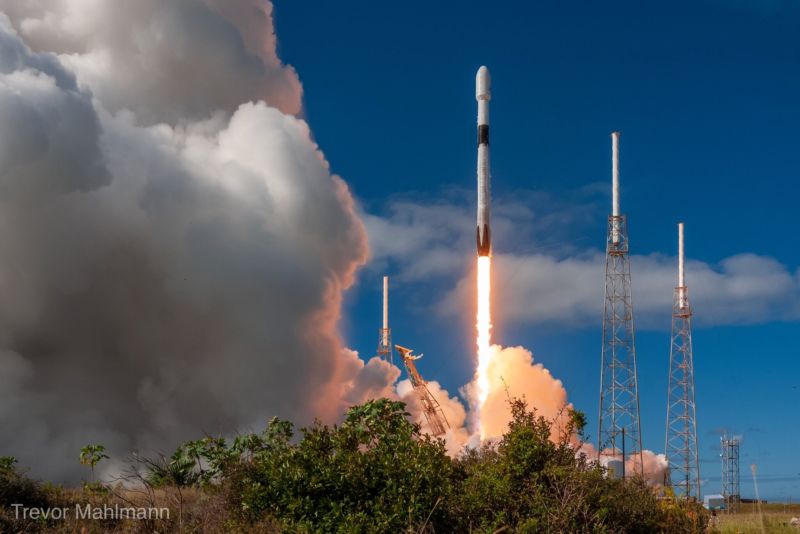 Enlarge / SpaceX launched
its first batch of operational Starlink satellites in November.
(credit: Trevor Mahlmann)
10:15am ET Update: The launch of a Falcon 9
rocket proceeded normally on Monday morning, but just when the
first stage was due to land on the Of Course I Still Love You
droneship, the rocket did not appear. Later in the SpaceX webcast,
the company confirmed that the first stage made a "soft landing" in
the water near the drone ship. SpaceX has yet to provide any
additional details about what may have gone awry during the landing
attempt.
Meanwhile, 60 Starlink satellites were successfully deployed
into an elliptical orbit. Over the coming weeks they will use
on-board thrusters to circularize their orbits.
Original post: SpaceX is readying a Falcon 9
rocket for the launch of 60 more Starlink satellites on Monday
morning. If successful, the mission will bring the total number of
satellites in its low-earth orbit Internet constellation to nearly
300.
Source: FS – All – Science – News
SpaceX nailed the launch but missed a landing on Monday [Updated]