Senior space officials met to "war game" Biden administration space policy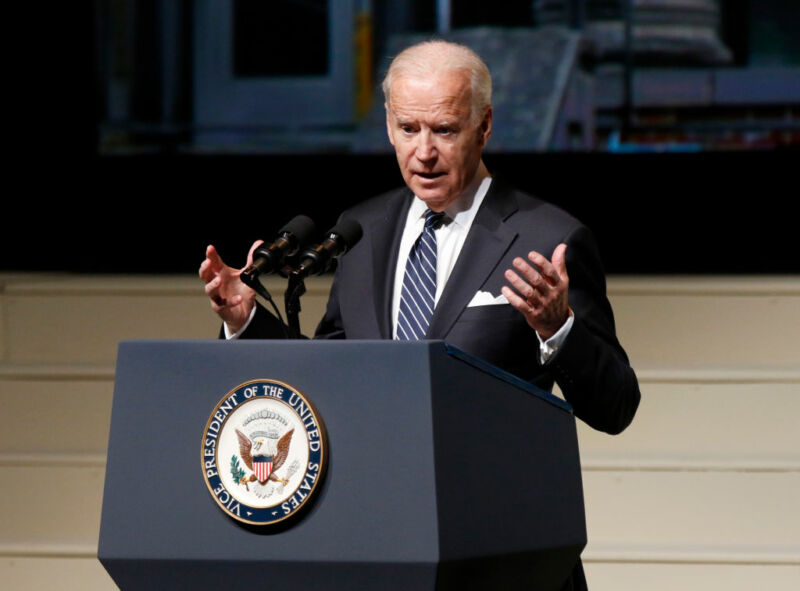 Enlarge / US Vice President
Joe Biden speaks during a public memorial service for former
astronaut and US Senator John Glenn at Ohio State University on
December 17, 2016. (credit: Paul Vernon/AFP via Getty Images)
On Tuesday about a dozen space officials met virtually to
simulate how a National Space Council might operate during a Joe
Biden administration, should the Democratic Party nominee win the
2020 presidential election.
The American Foreign Policy Council convened what it
characterized as a "closed-door" and "scenario-based simulation" to
understand how the Biden administration would think through
important space events. Invitations were sent to officials in the
aerospace industry whom the Biden administration might call upon as
advisers or to fill key leadership roles. The event was not
organized at the behest of the Biden campaign.
Invitations from the non-profit organization to would-be
participants explained that they would be assigned various roles to
play, such as NASA administrator and the head of other agencies
such as the Department of Defense and Department of Commerce. The
participants would then act as a "National Space Council" to
war-game scenarios.
Source: FS – All – Science – News
Senior space officials met to "war game" Biden
administration space policy