Scientists traced origin of smallpox vaccine strains used during Civil War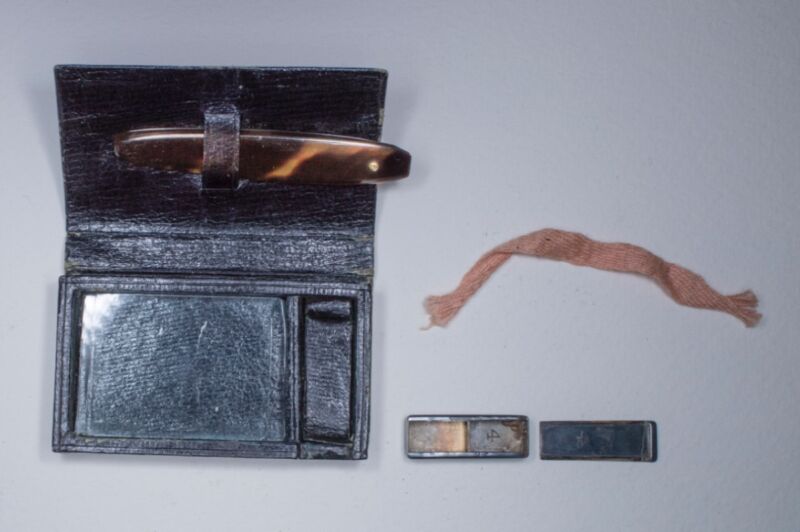 Enlarge / Researchers
analyzed the genomes of virus fragments found on smallpox
vaccination kits used during the Civil War. The kits are housed at
the Mütter Museum of the College of Physicians of Philadelphia.
(credit: J.D. Howell/McMaster University)
Scientists around the world are currently working feverishly to
develop an effective vaccine against COVID-19 to curb the global
pandemic that has claimed nearly
600,000 human lives worldwide (and counting). Meanwhile, a
collaboration between scientists at McMaster University, the
University of Sydney, and historians at the Mütter Museum�in Philadelphia, are
looking to the past for potential clues. They have analyzed the
genome of fragments of the smallpox virus used in vaccines during
the Civil War, according to a new paper published in
the journal Genome Biology.
"Understanding the history, the evolution, and the ways in which
these viruses can function as vaccines is hugely important in
contemporary times," said
evolutionary geneticist Hendrik Poinar, director of the
McMaster Ancient DNA Center, of the rationale behind the
research. "This work points to the importance of looking at the
diversity of these vaccine strains found out in the wild. We don't
know how many could provide cross protection from a wide range of
viruses, such as flus or coronaviruses."
The World Health Organization declared smallpox to be an
eradicated disease in 1979, and many people don't remember just how
devastating it could be. It began with a high fever and severe
vomiting, followed by a skin rash. The victim would next develop
sores, which eventually scabbed over and fell off, scarring the
skin. About three in ten
of those infected died, and the survivors were typically badly
scarred for life, sometimes even blinded or permanently
disabled.
Source: FS – All – Science – News
Scientists traced origin of smallpox vaccine strains used
during Civil War