Rocket Report: Sweden invests in launch site, SLS hotfire test in a month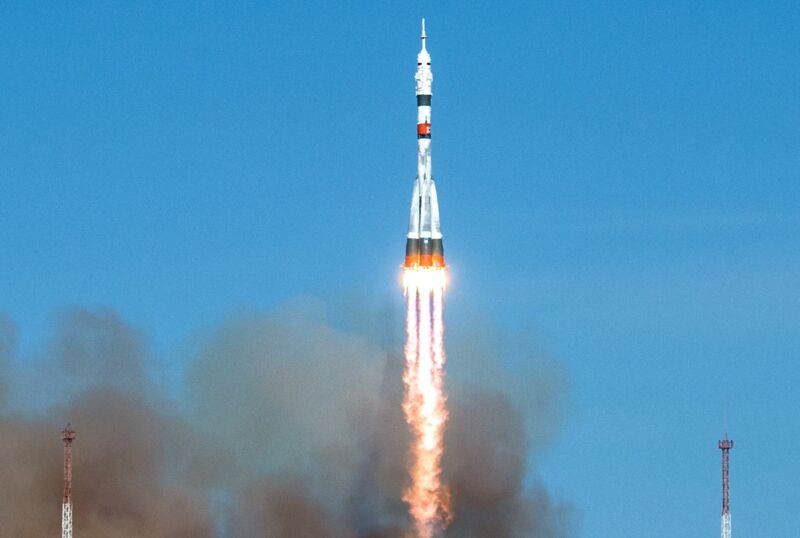 Enlarge / The Soyuz MS-17
rocket is launched with Expedition 64 Russian cosmonauts Sergey
Ryzhikov and Sergey Kud-Sverchkov of Roscosmos and NASA astronaut
Kate Rubins, on Oct. 14, 2020. (credit: NASA/GCTC/Andrey Shelepin)
Welcome to Edition 3.20 of the Rocket Report! As usual, there is
a lot of news this week in the world of lift. We also have the
prospect of two Starlink launches in three days, beginning Sunday.
Of course, we'll have to see what Scrubtober thinks about this.
As always, we welcome
reader submissions, and if you don't want to miss an issue,
please subscribe using the box below (the form will not appear on
AMP-enabled versions of the site). Each report will include
information on small-, medium-, and heavy-lift rockets as well as a
quick look ahead at the next three launches on the calendar.

New Shepard flies again after 10 months. Blue
Origin's New Shepard launch system returned to flight on Tuesday,
conducting the 13th overall mission of the vehicle. The vehicle
carried 12 commercial payloads to the edge of space and back,
including a NASA-developed sensor suite that could enable future
lunar landing craft to perform safe and precise touchdowns on the
surface of the Moon,
NASASpaceflight.com reports.
Source: FS – All – Science – News
Rocket Report: Sweden invests in launch site, SLS hotfire
test in a month