Rocket Report: Georgia spaceport fight is contentious, Proton set for 2020 debut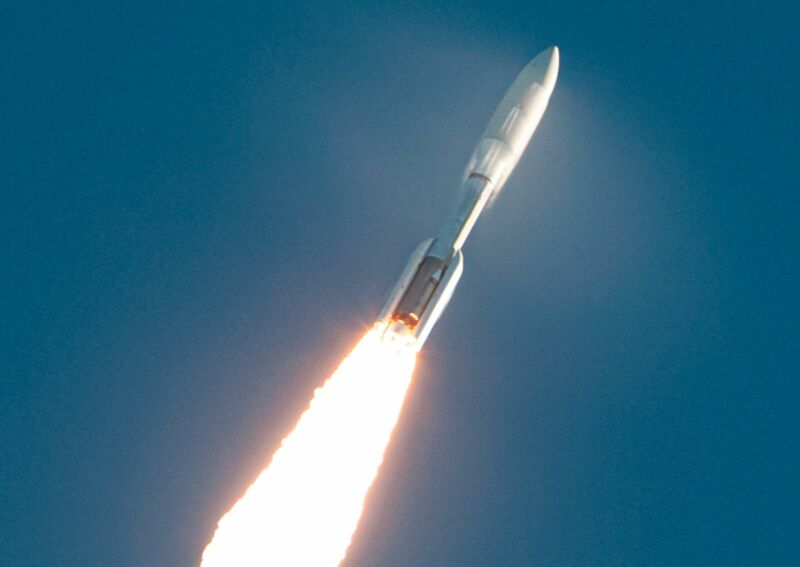 Enlarge / The mighty
"Dominator" Atlas V 541 goes supersonic with our newest Mars rover.
(credit: Trevor
Mahlmann)
Welcome to Edition 3.10 of the Rocket Report! Now that Mars
Perseverance is safely on its way to the red planet, we're happy to
congratulate space agencies in the UAE, China, and the United
States on successful launches to Mars this summer. It's great to go
three-for-three in the 2020 launch window. In February, we'll see
how many safely reach their final destination.
As always, we welcome
reader submissions, and if you don't want to miss an issue,
please subscribe using the box below. Each report will include
information on small-, medium-, and heavy-lift rockets, perhaps a
little snark, as well as a quick look ahead at the next three
launches on the calendar.

Virgin Galactic unveils look of interior cabin.
Virgin Galactic has released the first images of what the interior
of its VSS Unity spacecraft will look like. The design shows a
seating capacity for up to six passengers who will fly on board the
rocket-powered space plane, crest at an altitude above 80km, and
experience a few minutes of weightlessness. The company says it
plans for one or two more powered tests, followed by final test
flights from New Mexico, before commencing a full commercial
service for passengers.
Source: FS – All – Science – News
Rocket Report: Georgia spaceport fight is contentious,
Proton set for 2020 debut