Report details causes of recent California rolling blackouts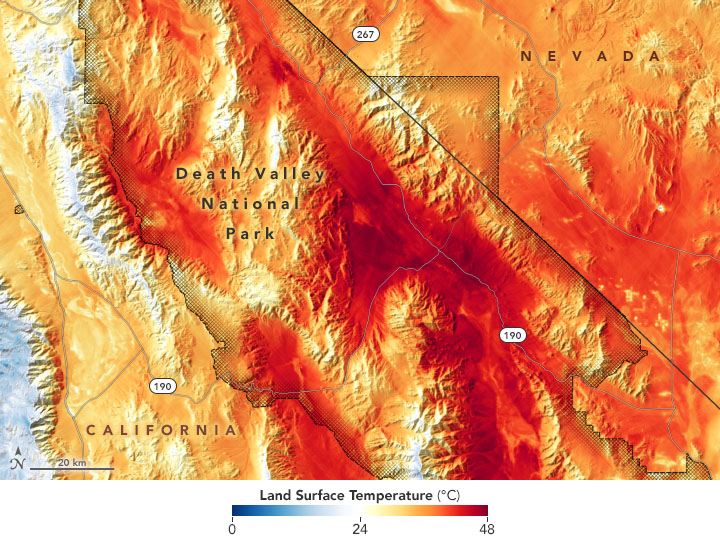 Enlarge / August 14 and 15
saw a heatwave drive rolling blackouts. And then on August 16, a
station in Death Valley hit 130°F… (credit:
NASA EO)
In mid-August, just before dry lightning storms ignited a series
of fires that would break records in California, an intense
heatwave resulted in rolling blackouts on two consecutive days. The
trouble came in the evening, when solar generation drops off,
leading some to claim this was the consequence of relying on
renewable electricity. But it's not that simple, as the outages
could have been avoided. A new
"preliminary root cause analysis" report from two state
commissions and the California Independent System Operator that
runs the grid presents a clearer picture of what went wrong.
The rolling outages affected a few hundred thousand people
starting around 6:30pm on both August 14 and 15. They were actually
the result of the grid's rules: once the remaining reserve
generation falls below six percent of current demand, the grid
operator is required to institute rolling blackouts.
The report blames the need for outages on three things: extreme
and widespread hot weather, a failure to update peak-demand
forecasting practices as solar generation grows, and mistakes on
the grid market that led to some plants exporting power when it was
actually needed in-state.
Source: FS – All – Science – News
Report details causes of recent California rolling
blackouts