Pluto's ice-capped peaks are like Earth's—but not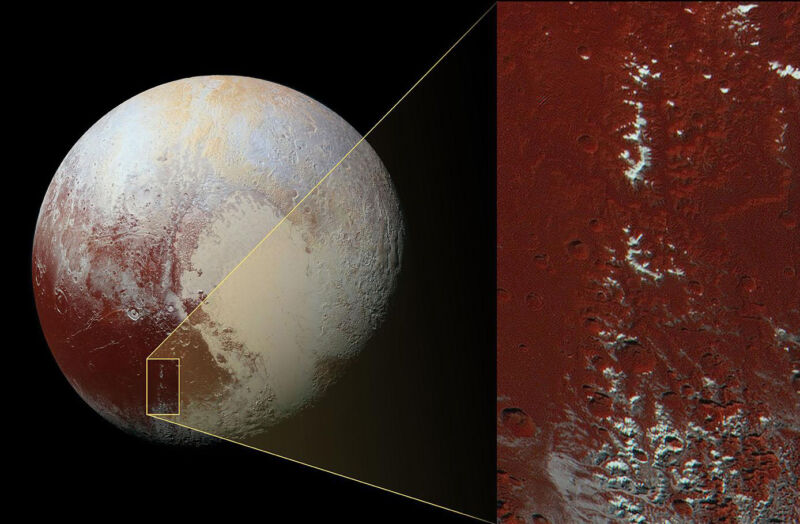 Enlarge / "What dusts the
peaks of Cthulhu?" is not an arcane riddle. (credit: NASA)
We can often use our knowledge of planet Earth to explain the
things we see on other worlds, although we may have to tweak the
physics to account for a different temperature or a tenuous
atmosphere. But planetary scientists can't always assume that a
familiar landscape feature formed in a familiar way.
When the New Horizons spacecraft gave us our first close-up look
at Pluto, there were alien wonders aplenty. But there were also
mountaintops dusted with something bright, looking very similar to
Earth's snowcapped peaks. On Earth, these snow caps are produced by
enhanced precipitation as air rises over the mountains and cools,
combined with the colder temperatures at higher elevations.
On Pluto, that explanation can't work, for several reasons.
First, temperatures generally increase as you go up a few
kilometers from Pluto's surface because of gases absorbing solar
energy. Winds also tend to blow downslope since the colder surface
chills the air near it, making it denser. So what forms the bright
dusting and how does it get there?
Source: FS – All – Science – News
Pluto's ice-capped peaks are like Earth's—but not