NASA planning document may offer clues to changes in Artemis program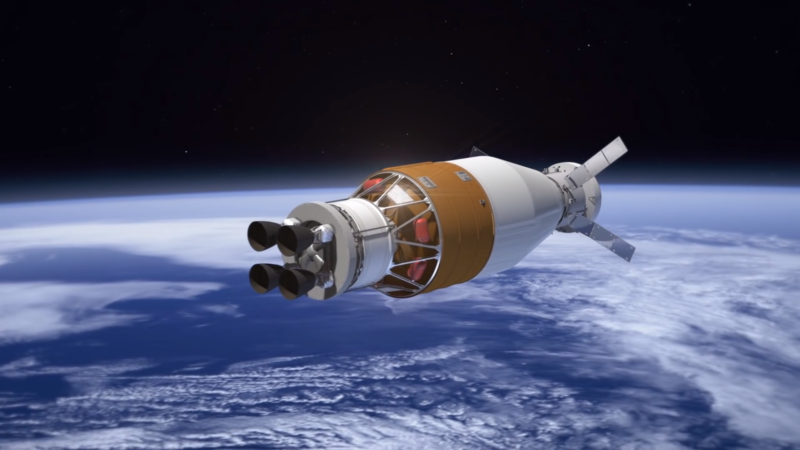 Enlarge / A video still
showing a rendering of an Exploration Upper Stage in flight.
(credit: NASA)
NASA is close to finalizing a plan to land humans on the Moon in
2024 and is expected to publicly discuss it next month. While the
space agency has not released its revised strategy publicly, a
recently updated "mission manifest" for the Space Launch System
rocket may provide some clues about the new Artemis Program.
According to a planning document circulated at NASA's Marshall
Space Flight Center this week, titled "Moon 2024 Mission Manifest,"
the space agency has set target launch dates for its first 10
Artemis Moon missions. In doing so, the agency has shaken up the
order of launches and emphasized the use of NASA's Space Launch
System in the lunar return.
The document confirms
an earlier report that the first Artemis mission to test SLS
rocket will take place no earlier than April 2021. It also adds an
additional Artemis mission in the run-up to the first human landing
at the South Pole in late 2024:
Source: FS – All – Science – News
NASA planning document may offer clues to changes in Artemis program