NASA confirms Crew Dragon almost ready, mostly paperwork left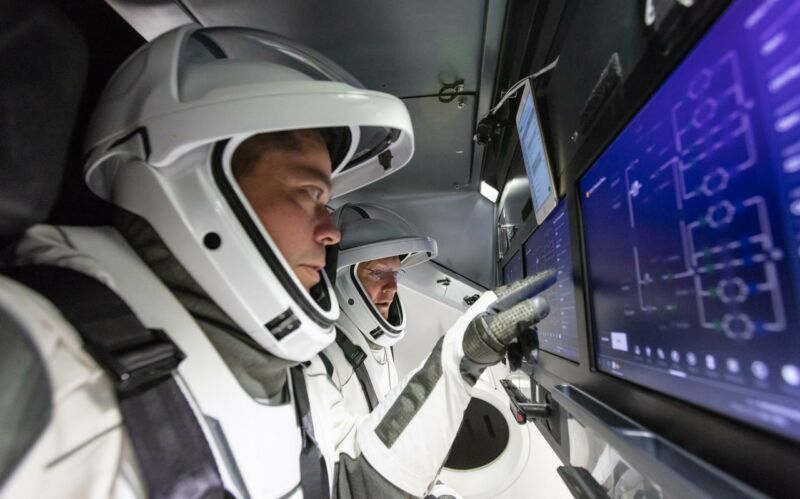 Enlarge / NASA astronauts
Doug Hurley and Bob Behnken familiarize themselves with SpaceX's
Crew Dragon. (credit: NASA)
NASA and SpaceX are closing in on the first launch of humans
into orbit from US soil since 2011, when the space shuttle made its
final flight.
Although the space agency has not yet said so publicly, NASA is
working toward a May 7 launch of a Crew Dragon spacecraft carrying
astronauts Doug Hurley and Bob Behnken to the International Space
Station.
Asked Monday about the early May launch date, the director of
Johnson Space Center, Mark Geyer, said it is tentative and that no
final decisions have been made. The International Space Station and
Commercial Crew programs are continuing to consult with NASA
Administrator Jim Bridenstine and the agency's chief of human
spaceflight, Doug Loverro. "That's the target the two programs have
agreed is reasonable, but we're still confirming with Jim and Doug
really when we think we're going to launch," he said.
Source: FS – All – Science – News
NASA confirms Crew Dragon almost ready, mostly paperwork left