More good COVID-19 vaccine news—but it won't save us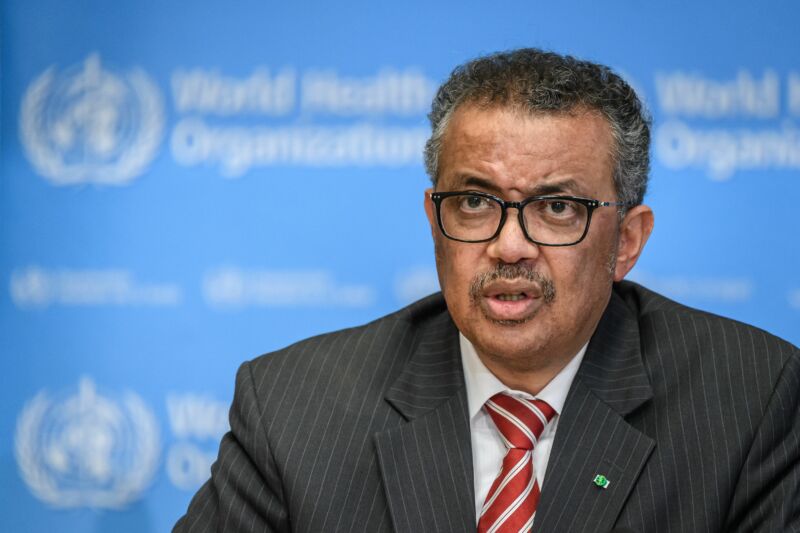 Enlarge / Geneva: WHO
Director-General Tedros Adhanom Ghebreyesus announced on March 11,
2020, that the new coronavirus outbreak can now be characterized as
a pandemic. (credit:
GettyFABRICE COFFRINI)
There's more good news on the COVID-19 vaccine front today:
biotechnology company Moderna reported in a press release this
morning that its mRNA vaccine appeared 94.5 percent effective at
preventing COVID-19 in an interim analysis of a large, Phase III
trial. The news comes exactly one week after similar results came
out via press release for another mRNA vaccine developed by
pharmaceutical giant Pfizer and German biotech firm BioNTech.
But while health experts are "cautiously optimistic" for
this and many other vaccines in the coming months, they warn that
such a timeline will not be fast enough to spare lives and health
care systems from the current spike in disease.
"Right now, we are extremely concerned by the surge in cases
we're seeing in some countries," Tedros Adhanom Ghebreyesus,
Director-General of the World Health Organization, said in a press
conference Monday. "Particularly in Europe and the Americas,
health workers and health systems are being pushed to the breaking
point."
Source: FS – All – Science – News
More good COVID-19 vaccine news—but it won't save us