#MeTooSTEM founder admits to creating Twitter persona who "died" of COVID-19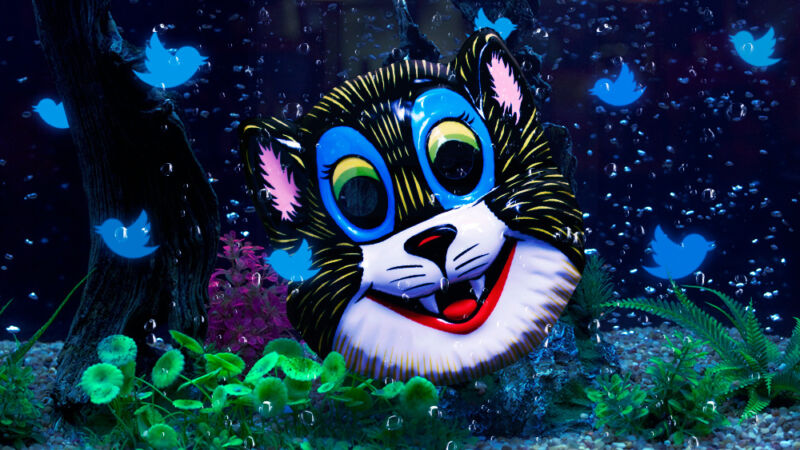 Enlarge / Twitter drama
erupted over the weekend when a much-beloved online persona
supposedly died of COVID-19 complications—only to be exposed as a
fake account/catfishing scheme by controversial neuroscientist and
#MeTooSTEM founder BethAnn McLaughlin. (credit: Aurich Lawson /
Getty Images)
A segment of science Twitter was rocked over the weekend by the
discovery that a long-standing, pseudonymous online member had died
of COVID-19-related complications. But grief quickly turned to
shock, hurt, and anger when the deceased turned out to have never
existed. Rather, it was a sock puppet account that we now know was
created and maintained by BethAnn McLaughlin, a neuroscientist and
founder of the #MeTooSTEM
advocacy group whose Twitter handle is @McLNeuro.
"I take full responsibility for my involvement in creating the
@Sciencing_Bi Twitter account," McLaughlin said in a statement

provided to The New York Times through her lawyer. "My actions
are inexcusable. I apologize without reservation to all the people
I hurt. As I've reflected on my actions the last few days, it's
become clear to me that I need mental health treatment, which I'm
pursuing now. My failures are mine alone, so I'm stepping away from
all activities with #MeTooSTEM to ensure that it isn't unfairly
criticized for my actions."
This certainly isn't the first time a fake persona has
manifested on social media. Way back in 2003, controversial
American Enterprise Institute scholar John R. Lott Jr.. was

outed by The Washington Post for creating a sock-puppet online
persona, "Mary Rosh," purportedly a former student, and using it to
mount spirited defenses of his work online. In 2017, there was the
case of "Jenna Abrams," who boasted 70,000 Twitter followers; the

fake persona was so convincing that she
managed to spread a viral rumor that CNN's local Boston station
had accidentally aired 30 minutes of *********** late one night in
November 2016.
Source: FS – All – Science – News
#MeTooSTEM founder admits to creating Twitter persona who
"died" of COVID-19