Maryland reopens—and quickly sees its largest COVID-19 spike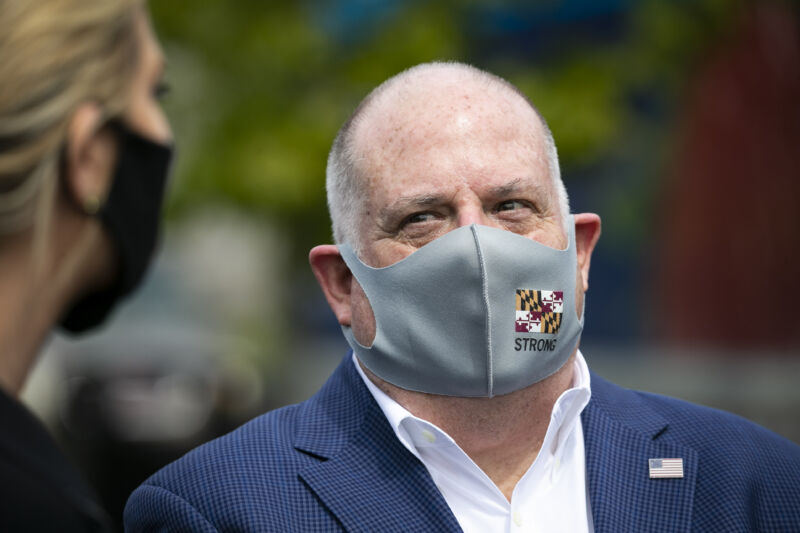 Enlarge / Larry Hogan,
governor of Maryland, wears a protective mask while talking to
Ivanka Trump, senior adviser to US President Donald Trump, during a
tour of the distribution center of Coastal Sunbelt Produce in
Laurel, Maryland, US, on Friday, May 15, 2020. (credit:
GettyBloomberg)
Maryland reported its highest number of new COVID-19 cases on
Tuesday—just four days after the state began easing public health
restrictions aimed at thwarting the spread of disease.
Though state officials note that
an increase in testing and a
backlog of test results may partly explain the spike, case
counts overall suggest that disease transmission is not on the
decline—and transmission could very easily increase as residents
begin venturing into public spaces more frequently.
Maryland's outcome may hold lessons for other states
attempting their own reopening. As of today, May 20,
all 50 states have begun easing restrictions at some level,
according to The Washington Post.
Source: FS – All – Science – News
Maryland reopens—and quickly sees its largest COVID-19
spike