Letting slower passengers board airplane first really is faster, study finds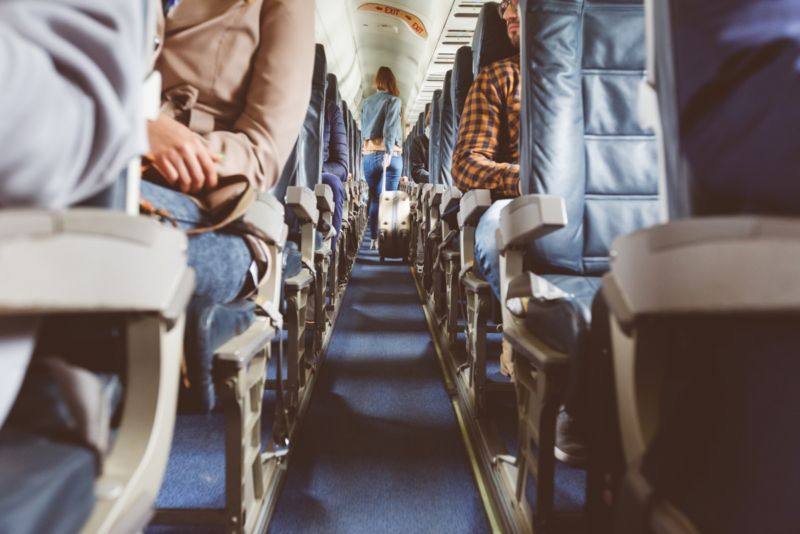 Enlarge / Physicists
demonstrated that there really is an optimal boarding process for
airplanes. (credit: izusek/Getty Images)
Commercial airlines often prioritize boarding for passengers
traveling with small children, or for those who need extra
assistance—in other words, those likely to be slower to stow
their bags and take their seats—before starting to board the
faster passengers. It's counter-intuitive, but it turns out that
letting slower passengers board first actually results in a more
efficient process and less time before takeoff, according to

a new paper in Physical Review E.
Physicists have been puzzling over this particular optimization
problem for several years now. While passengers all have reserved
seats, they arrive at the gate in arbitrary order, and over the
years, airlines have tried any number of boarding strategies to
make the process as efficient and timely as possible. Flight delays
have a ripple effect on the complex
interconnected network of air travel and often result in extra
costs and disgruntled passengers.
Back in
2011, Jason Steffen, now a physicist at the University of
Nevada, Las Vegas, became
intrigued by the problem and applied the same optimization
routine used to solve the famous traveling
salesman problem to airline boarding strategies. Steffen fully
expected that boarding from the back to the front would be the most
efficient strategy and was surprised when his results showed that
strategy was actually the least efficient. The most efficient,

aka the "Steffen method," has the passengers board in a series
of waves. "Adjacent passengers in line will be seated two rows
apart from each other," Steffen
wrote at The Conversation in 2014. "The first wave of
passengers would be, in order, 30A, 28A, 26A, 24A, and so on,
starting from the back."
Source: FS – All – Science – News
Letting slower passengers board airplane first really is faster, study finds