Iridium plans to launch six satellites on Relativity's new rocket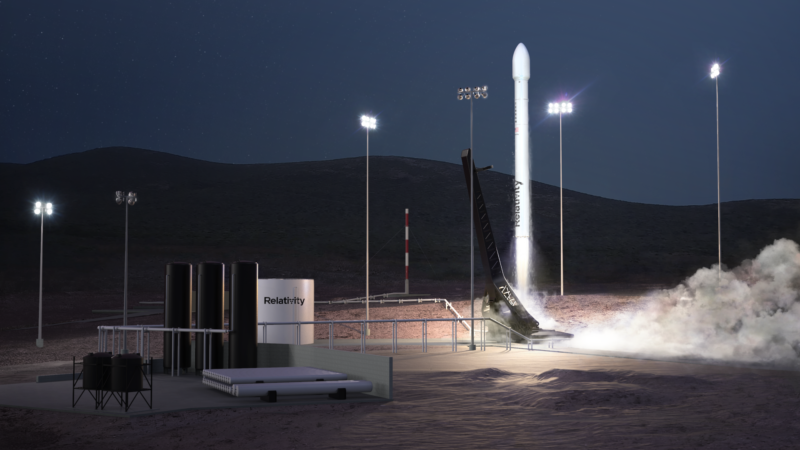 Enlarge / An artist's
concept of a Terran 1 rocket launching from Vandenberg Air Force
Base. (credit: Relativity Space)
Relativity Space says it has reached an agreement with Iridium
to launch six of the company's next-generation communications
satellites.
Each of the Iridium NEXT satellites, which weigh 850kg, will be
launched individually on Relativity's Terran 1 rocket. This means
the new Launch Services Agreement will lead to as many as six
Terran 1 missions, beginning no earlier than 2023.
This is the fifth launch-service agreement for Relativity, said
Tim Ellis, co-founder of the California-based company."This
agreement represents yet another blue chip company to sign up with
Relativity," Ellis said. It demonstrates that the Terran 1, with a
potential lift capacity of 1.25 tons to low Earth orbit, fills a
"unique" need in the launch market, he said.
Source: FS – All – Science – News
Iridium plans to launch six satellites on Relativity's new
rocket