Hoverboarding dentist gets 12 years in prison for fraud, unlawful dental acts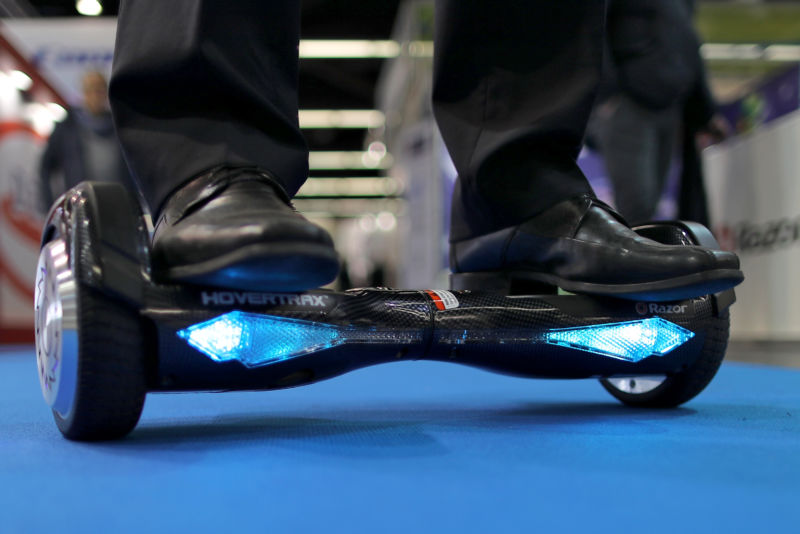 Enlarge / A man tests out
a Hovertrax hoverboard produced by Razor at the International Toy
Fair 2017 in Nuremberg, Germany, on January 1, 2017. (credit:

Gettypicture alliance)
The infamous hoverboarding dentist of Alaska has been found
guilty of fraud and unlawful dental acts and was sentenced to 12
years in prison this week,
according to the Anchorage Daily News.
Dentist Seth Lookhart was
charged with 42 counts in 2017. Most of the charges related to
a scheme to unnecessarily sedate patients or keep them sedated for
extended periods of time so that Lookhart could inflate Medicaid
billing. Prosecutors found that Lookhart extensively detailed the
scheme himself in text messages and raked in nearly $2 million from
the unjustified sedation.
But, despite his lucrative sedations, Lookhart is likely best
known for being the dentist who, in 2016, pulled a tooth from a
sedated patient while wobbling on a wheeled "hoverboard"
scooter. The evidence for this transgression again came from
Lookhart himself, who had the hoverboard procedure captured on
video. Lookhart then shared the video with several people.
Source: FS – All – Science – News
Hoverboarding dentist gets 12 years in prison for fraud,
unlawful dental acts