House legislators want to hand NASA's human spaceflight program over to Boeing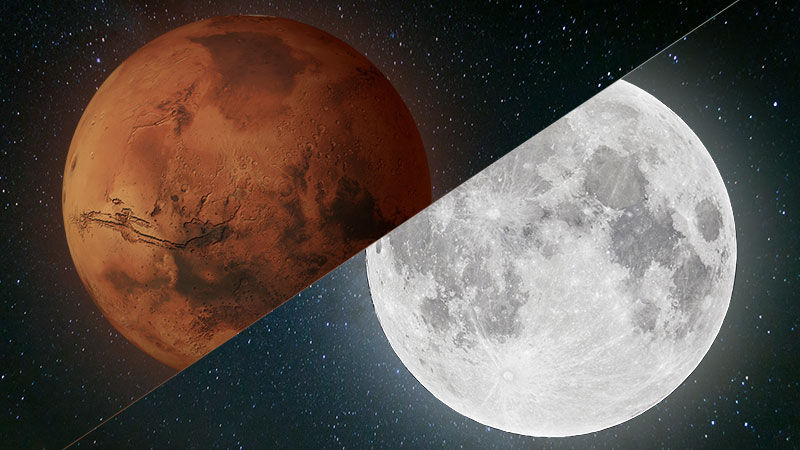 Enlarge / Mars or the Moon?
It's a debate that has bedeviled NASA for decades. (credit:
Aurich
Lawson / Getty Images)
On Friday evening, a US House of Representatives committee
released
H.R. 5666, an authorization act for NASA. Such bills are not
required for an agency to function, and they do not directly
provide funding—that comes from the appropriations committees in
the House and Senate. Authorization bills provide a "sense" of
Congress, however and indicate what legislators will be willing to
fund in the coming years.
The big-picture takeaway from the bipartisan legislation is that
it rejects the Artemis Program put forth by the Trump White House,
which established the Moon as a cornerstone of human exploration
for the next decade or two and as a place for NASA astronauts to
learn the skills needed to expand toward Mars in the late 2030s and
2040s. Instead, the House advocates for a "flags-and-footprints"
strategy whereby astronauts make a few short visits to the Moon
beginning in 2028 and then depart for a Mars orbit mission by
2033.
Space policy
Whatever one might think about NASA's Artemis Program to land
humans on the Moon by 2024, it attempted to learn from decades of
space policy failure. Artemis set a near-term target, 2024, for a
human return to the Moon that provided some urgency for NASA to get
moving. It also sought to develop a "sustainable" path with
meaningful activities on the surface of the Moon, including polar
landings, efforts to tap lunar resources (the House bill
specifically prohibits this), and establishment of a base.
Source: FS – All – Science – News
House legislators want to hand NASA's human spaceflight program over to Boeing