Dragonship Endeavour is flying free, on its way back to Earth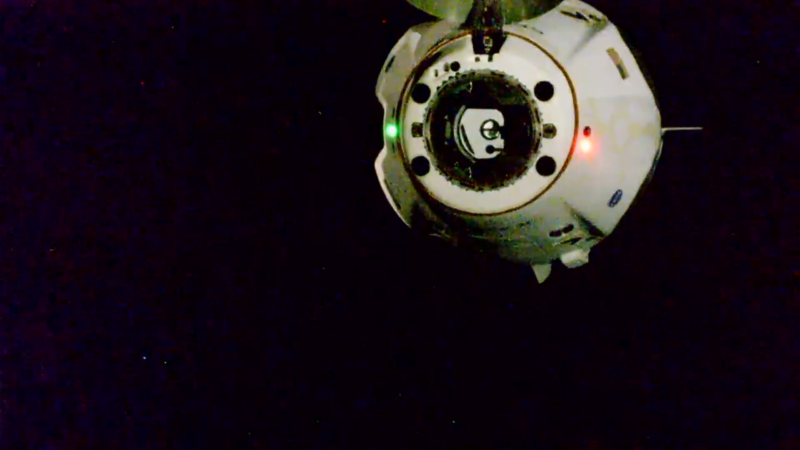 Enlarge / Crew Dragon
backs away from the International Space Station on Saturday.
(credit: NASA TV)
On Saturday evening the Crew Dragon spacecraft carrying NASA
astronauts Doug Hurley and Bob Behnken, named Dragonship�Endeavour,
undocked from the International Space Station to begin its journey
home.
The undocking came after NASA and SpaceX determined the
spacecraft would find calm seas and light winds off the coast from
the Florida Panhandle, in the Gulf of Mexico, on Sunday. This will
be the first water landing for a U.S. spacecraft since 1975, when
an Apollo capsule splashed down after the Apollo-Soyuz Test Project
in the Pacific Ocean. Landing is slated for 2:48pm ET (18:40 UTC).
A final call on weather will be made on Sunday.
After moving away from the "Keep Out Sphere" surrounding the
space station, Endeavour will put distance between itself and the
orbiting laboratory before performing more engine burns. This will

set the spacecraft up for a de-orbit burn on Sunday, about 50
minutes before splashdown. Asked what he and Behnken would spend
most of their final night in space doing, Hurley quipped during a
news conference with reporters this week, "Sleeping."
Source: FS – All – Science – News
Dragonship Endeavour is flying free, on its way back to
Earth