Donald Trump Jr. and Breitbart get Twitter timeouts over COVID video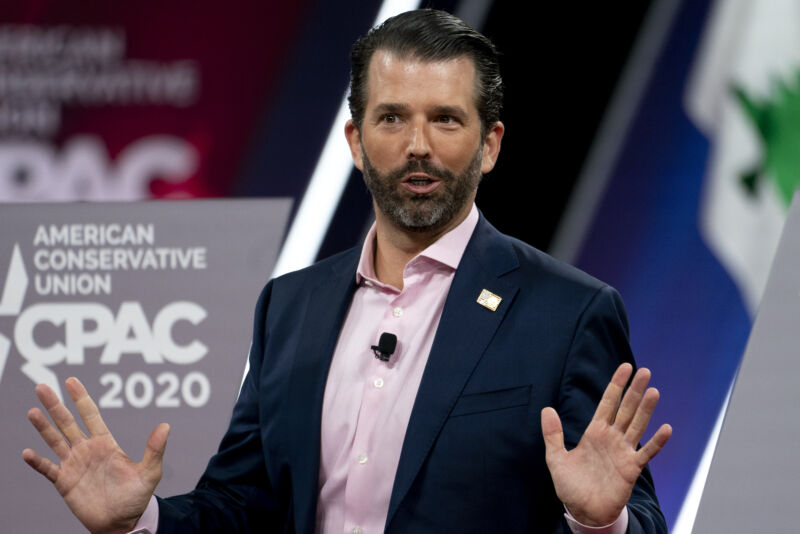 Enlarge / Donald Trump Jr.
speaks at CPAC in February 2020. (credit: Andrew Harrer/Bloomberg
via Getty Images)
Twitter has
suspended presidential son Donald Trump Jr. for 12 hours after
the younger Trump tweeted a video featuring misinformation about
COVID-19 treatment. Also in Twitter's penalty box:
Breitbart News, the publication that originally published the
controversial video.
Twitter also removed posts featuring the video that were
retweeted by President Trump himself, though it didn't suspend the
president's account.
The video from Breitbart�News showed a press conference outside
the US Capitol where several doctors promoted views contradicted by
science, including that hydroxychloroquine could cure COVID-19 and
that it wasn't necessary for people to wear masks.
Source: FS – All – Science – News
Donald Trump Jr. and Breitbart get Twitter timeouts over
COVID video