CDC: Here's the latest on who gets the sickest from COVID-19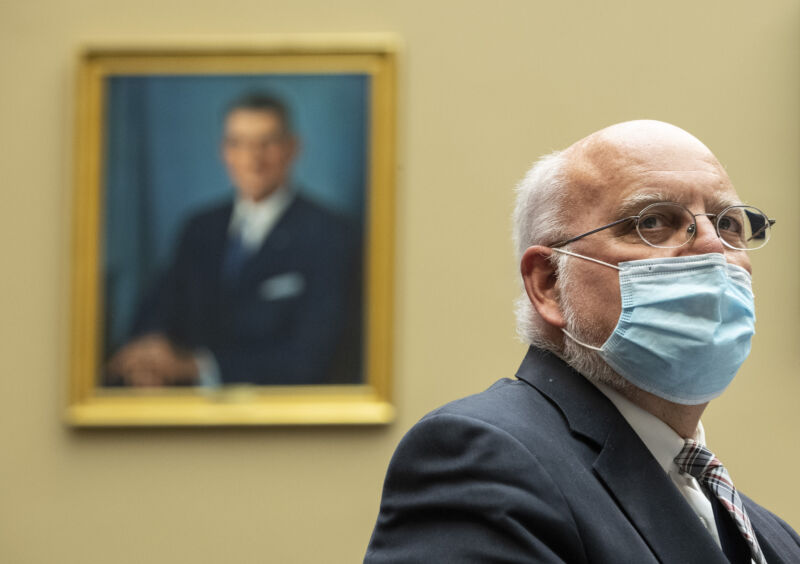 Enlarge / Robert Redfield,
director of the Centers for Disease Control and Prevention (CDC),
wears a protective mask during a House Energy and Commerce
Committee hearing in Washington, DC, on Tuesday, June 23, 2020.
(credit:
GettyBloomberg)
The US Centers for Disease Control and Prevention on Thursday
updated and expanded its list of who is at risk of developing
severe illness from COVID-19—emphasizing that it's not just the
elderly who suffer from the disease.
Most noticeably, the CDC removed the specific age threshold of
65 and over for those considered at risk of severe COVID-19—that
is, those requiring hospitalization, intensive care, ventilation,
or those who die from the disease.
Now, the agency emphasizes that there is
a gradient of risk based on age. In other words, there is some
risk at any age, but that risk increases with age. A 50-year-old
will have more risk than a 40-year-old, and a 60-year-old is at
higher risk than someone in their 50s. The greatest risk is seen in
those aged 85 and over.
Source: FS – All – Science – News
CDC: Here's the latest on who gets the sickest from
COVID-19