CDC director claims botched testing didn't foil pandemic responses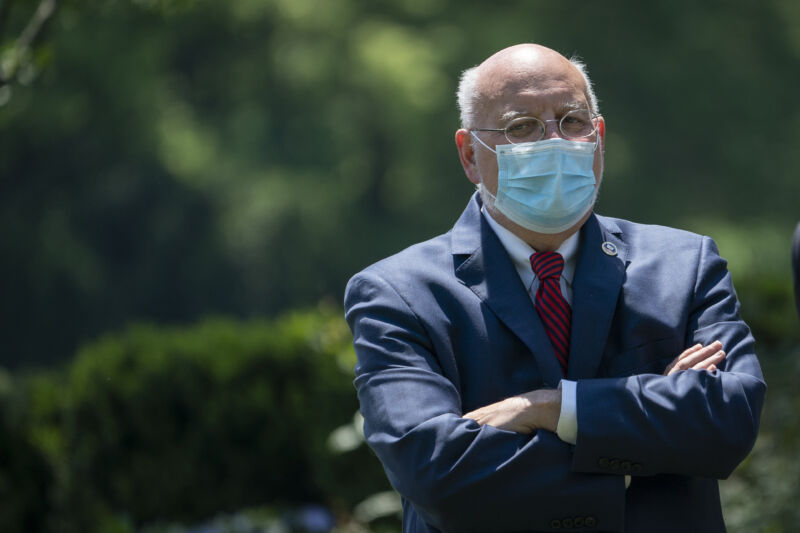 Enlarge / Dr.
Robert Redfield, director of the Centers for Disease Control and
Prevention (CDC), attends an event about coronavirus vaccine
development in the Rose Garden of the White House on May 15, 2020
in Washington, DC. (credit:
GettyDrew Angerer)
The botched rollout of COVID-19 testing did not cripple the
country's early response to the pandemic, the director of the
Centers for Disease Control and Prevention claimed Friday.
CDC Director Robert Redfield cited a new analysis published by
the agency Friday. The analysis suggests the new coronavirus began
spreading in the country in late January or early February—but
only at low levels.
The study appears in the CDC's Morbidity and Mortality Weekly
Report.
With the new data, Redfield argued that the level of spread was
so low in those early days that additional testing would not have
made a difference in detecting the spread of the pandemic virus. If
the CDC had initially produced and scaled up a functional test for
COVID-19—which
it infamously failed to do—"it really would be like looking
for a needle in a haystack," Redfield said, according to NPR.
Source: FS – All – Science – News
CDC director claims botched testing didn't foil pandemic
responses