Archaeologists may have found William Wallace's hidden fortress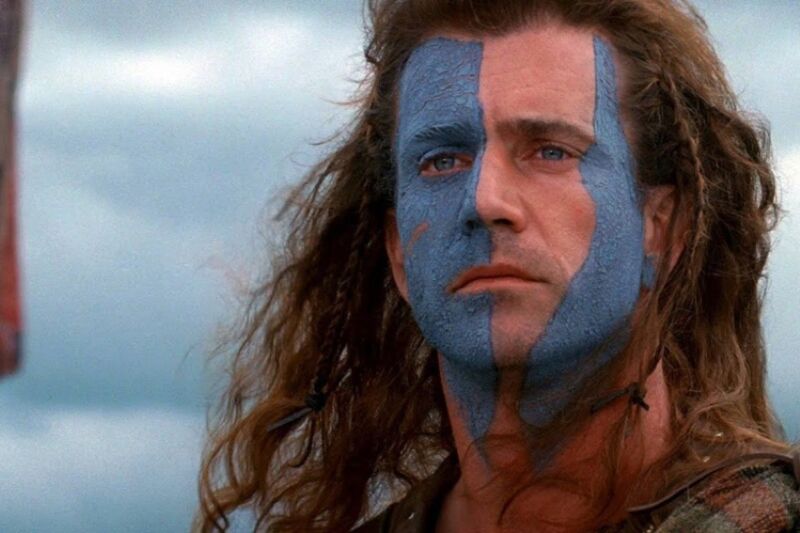 Enlarge / The 1995 film
Braveheart, starring Mel Gibson as the medieval Scottish knight Sir
William Wallace, turns 25 this month. Archaeologists think they may
have located the hidden fort he used during his battles against the
English. (credit: Paramount Pictures)
William
Wallace, the Scottish knight who emerged as a military leader
during the First
War of Scottish Independence in the late 13th century, has
become a household name thanks to Mel Gibson's blockbuster film
Braveheart,
which celebrates its 25th anniversary this month. Wallace's
rebellion began with the murder of the High Sheriff of Lanark in
May 1297, and he conducted several successful raids before
achieving a stunning upset victory against English troops at the
Battle of
Stirling Bridge. He was particularly known for his strategic
use of terrain, and legend holds that he conducted at least one
raid from a hidden fort somewhere in the vicinity of
Dumfriesshire.
There is mention of the fort in The New Statistical Account of
Scotland (published between 1834 and 1845). It said the fort
adjoined a glade called Torlinn, commanded "an extensive view of
the south," and was protected on three sides by two branches of a
steep ravine and a large ditch. In 1297, Wallace supposedly holed
up in the fort with 16 men, "with whom he sallied forth to annoy
the English garrison under Greystock and Sir Hugh of Moreland."
Now Forestry Journal
has announced that archaeologists may have discovered the site
of Wallace's hidden fort.Matt Ritchie is an archaeologist with
Forestry and Land Scotland (FLS), who has been working with an
organization called Skyscape Survey to develop a
drone-based method to conduct photogrammetric surveys. This
involves using remote-controlled drones to take hundreds of
photographs from the air, then stitching them together with the
help of point-matching software.
Source: FS – All – Science – News
Archaeologists may have found William Wallace's hidden
fortress