An ancient Roman city has been fully mapped using ground-penetrating radar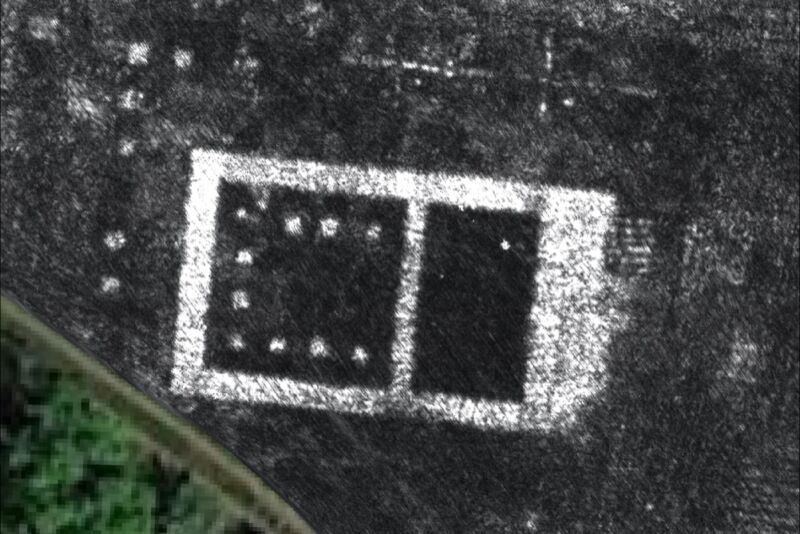 Enlarge / Ground
penetrating radar map of the temple in the Roman city of Falerii
Novi, Italy. (credit: L. Verconck)
Falerii
Novi was once a walled town just north of Rome, likely founded
around 241 BC as a relocation site for a Falisci tribe that had
rebelled against the Romans. Located on a volcanic plateau,
archaeologists surmise that the new site was chosen because it
wasn't as easy to defend, thereby discouraging further uprisings.
There were likely some 2500 residents during the third and fourth
centuries BC. The ruins are deep underground, but a team of
archaeologists from the University of Cambridge and Ghent
University in Belgium have used ground-penetrating
radar (GPR) to map the complete city. They described their
findings in
a recent paper in the journal Antiquity.
Dating back to 1910, when the first patent for a radar system to
locate buried objects was filed, GPR has been used to measure the
depth of glaciers, to study bedrock and groundwater, and to locate
unexploded land mines, buried sewers, and utility lines, among
other applications. The 1972 Apollo
17mission—the final moon-landing mission of NASA's Apollo
program—used a GPR systems called the
Apollo Lunar Sounder Experiment (ALSE) to record depth
information of the lunar surface. The method has also emerged in
recent years as a powerful tool for archaeological geophysics,
since it is a non-invasive means of detecting and mapping
artifacts, features, and key patterns beneath the surface.
GPR is distinct from another popular method, LIDAR, which relies on
infrared light from lasers rather than radio waves to map terrain.
An electromagnetic pulse is directed into the ground, and any
objects or layering (stratigraphy) will be detectable in the
reflections picked up by a receiver, just like regular radar. How
long it takes for the echoes to return indicates the depth, and
different materials will reflect the incoming waves differently.
The data can then be plotted to create detailed maps of those
underground features.
Source: FS – All – Science – News
An ancient Roman city has been fully mapped using
ground-penetrating radar