Amid coronavirus outbreak, Trump proposes slashing CDC budget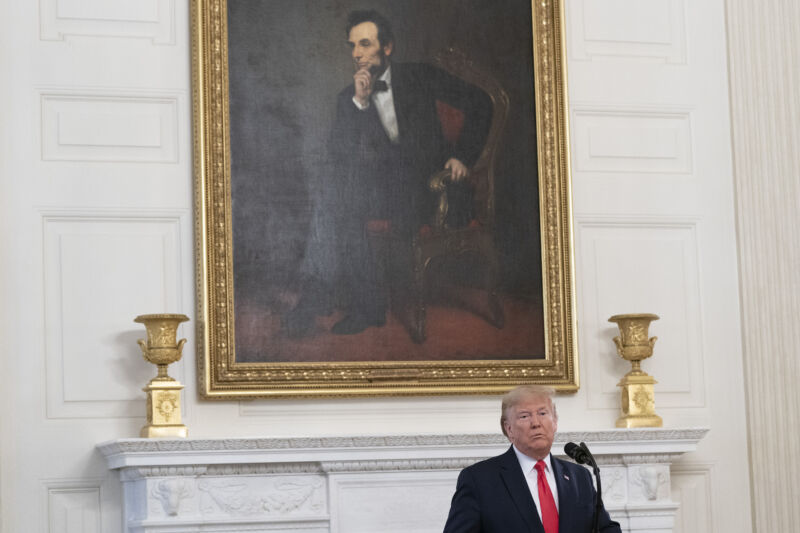 Enlarge / US President
Donald Trump speaks during a Governor's White House Business
Session in Washington, DC, on Monday, Feb. 10, 2020. Trump's budget
anticipates the gross federal debt would top $30 trillion over the
next decade despite deep proposed cuts to social programs. (credit:

GettyBloomberg)
Amid an explosive outbreak of a novel coronavirus in China that
has killed over 1,000 and sickened over 43,000 worldwide, US
President Donald Trump proposed a nearly 19 percent budget cut to
the Centers for Disease Control and Prevention—the agency
primarily tasked with preparing for and responding to such
outbreaks and other serious health threats.
In the
president's proposed 2021 federal budget released Monday, the
administration says that the changes to the
CDC's funding are intended to "re-focus
CDC's core mission on preventing and controlling infectious
diseases and other emerging public health issues, such as
opioids."
The proposal reduces and consolidates CDC funding for programs
under the "chronic disease prevention and health promotion"
category. That includes programs addressing heart disease, cancer,
diabetes, tobacco use, stroke, nutrition, physical activity, and
arthritis.
Source: FS – All – Science – News
Amid coronavirus outbreak, Trump proposes slashing CDC budget